Shop Small Support Local 
Holiday shoppers and visitors are encouraged to celebrate the season and support a small business by shopping locally this season. Whether you are shopping for family, friends, or even a courtesy gift for the mailman or coworkers, there's one thing to keep in mind.  Handmade or local goods make the perfect gifts and help the economy!  So often, we are given generic gifts or gift cards from chain stores and major retailers. Still, the best gifts are personal, handpicked favorites from the local farmer's markets, vendors, and businesses.  
Shoppers are invited to Shop Small, Shop Local with Downtown Temple merchants during the annual Small Business Saturday event on Saturday, Nov. 26, and throughout the holiday season. Take a break from your Holiday shopping on Shop Small Saturday at noon and join us at Precious Memories for a small reception where the winner of the Christmas Window decorating contest will be announced. 
With Christmas cheer comes an endless list of shopping to do. After all, Christmastime is the season of giving. Whether you are shopping for…
Shop in Downtown Temple
Shop in Downtown Temple
The downtown retail shops will have limited edition Downtown ornaments for those who support local this holiday shopping season.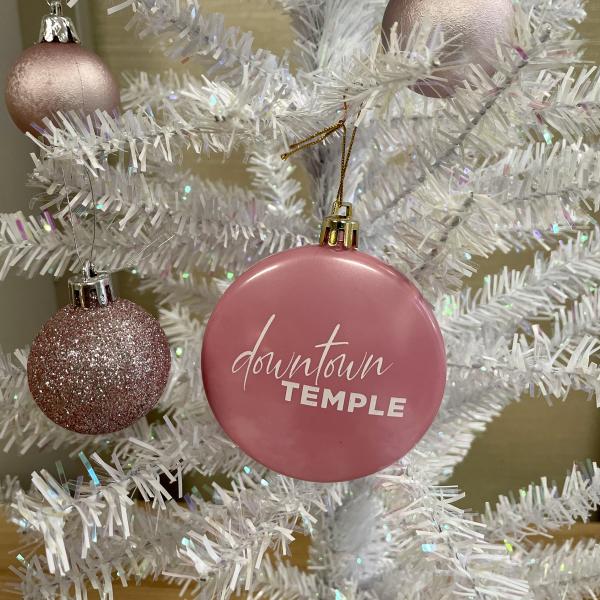 You might not realize it, but every time you pick up a cup of coffee from your favorite neighborhood cafe or buy a gift from a local artist's online store, you're shopping small and making a difference.