Live Creatively In Temple
Here in Temple, life is meant to be lived in vibrant colors, various hues, and through a creative environment that is continually developed as well as encouraged. Live creative as you take part in all the art that makes Temple unique. With attractions within the city and some in surrounding cities, its easy to find a reason to live creatively in Temple.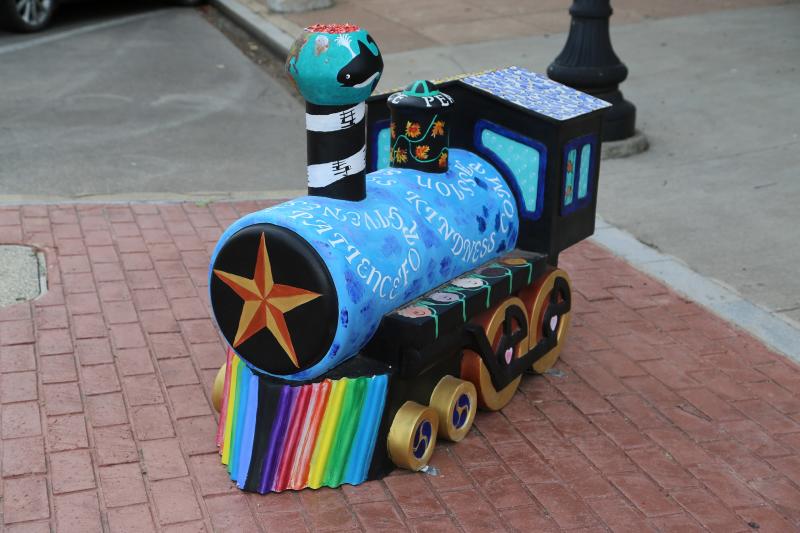 Art Trains
Downtown Temple has quite the collection of art trains. These small train sculptures are uniquely designed to represent themes and downtown businesses. These gorgeous trains make for adorable photo opportunities as well as pay tribute to Temple's rich history with trains and the railroad. Currently, you can find six art trains spread out around the downtown district. You never know when a new train will pop up in downtown Temple so be on the lookout in person and through updates on our downtown section of the website.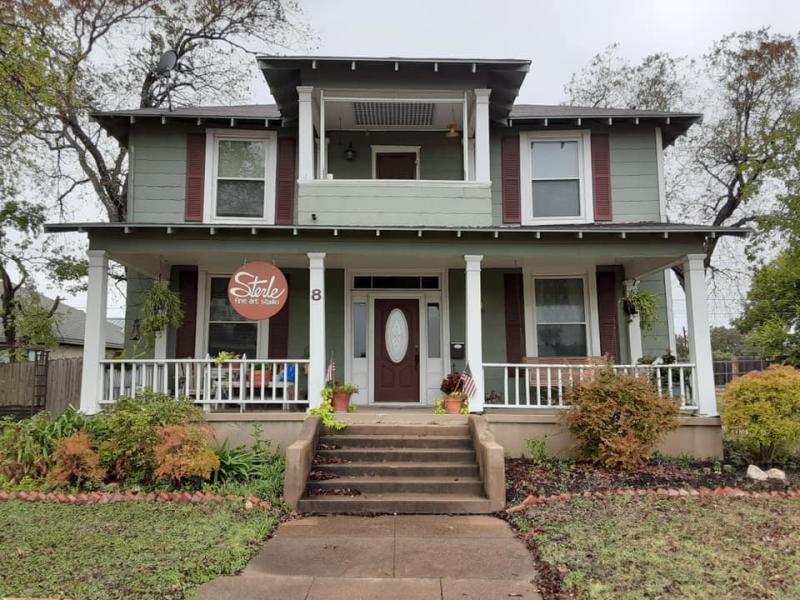 Sterle Fine Art Studio
The Sterle Fine Art Studio in the downtown district features a mix of oil painting, art classes, and photography. Susan Sterle is the owner and artist at this establishment and she specializes in painting and drawing instruction. Looking to have a special painting done to symbolize a favorite moment, beloved pet, or family member? Visitors can commission the Sterle Fine Art Studio to paint you a masterpiece.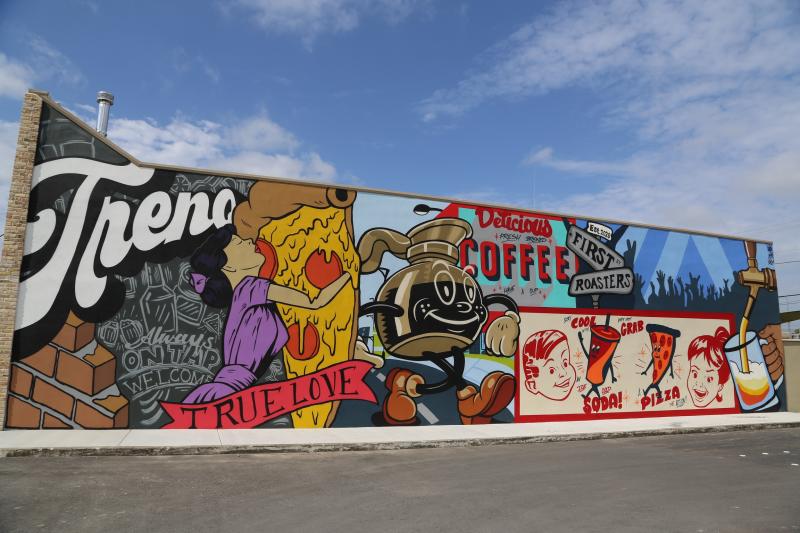 Murals
In addition to the trains sculptures downtown, visitors to the Temple area can find unique murals. Treno Pizzeria and Taproom has a beautiful mural along the side of its building. Treno and First Street Roasters are both honored in this art piece with its loveable pizza and coffee characters. Another wonderful mural can be found in the alley of The Hub. This mural is filled with vibrant colors. With colorful flowers, a pink and purple rainbow, and a classic business name feature, this mural is a beautiful addition to downtown Temple. Located off Main Street and Ave. A, visitors can find a mural that depicts Temple's beauty, history, and cultural ties.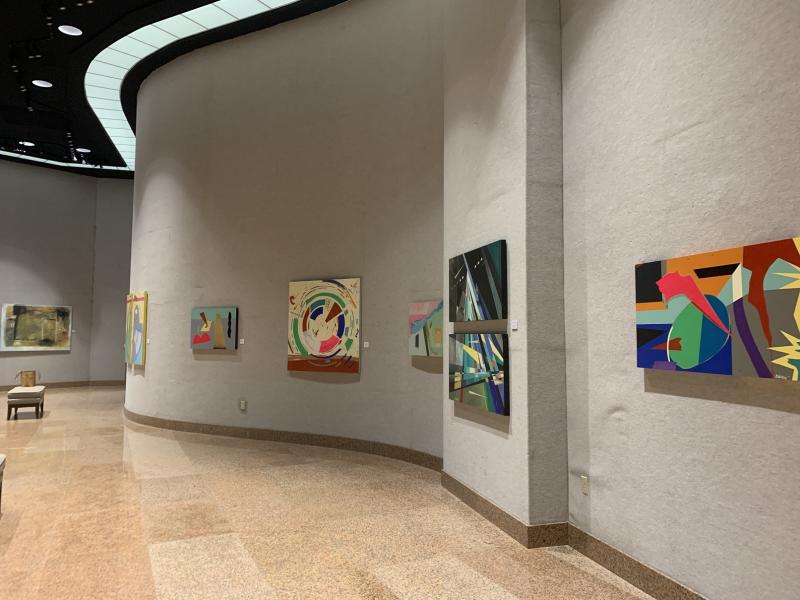 Cultural Activities Center
Visit the Cultural Activities Center (CAC) to find new exhibits and discover the beautiful artworks from local artists and groups.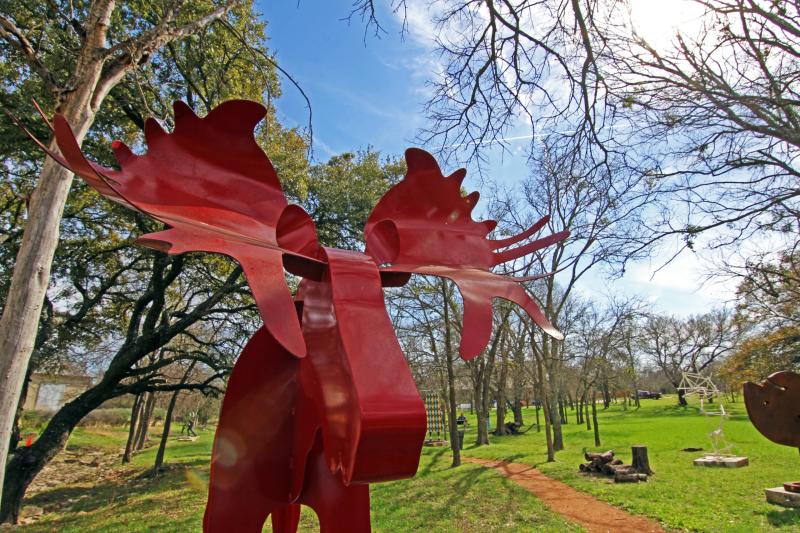 Regional Creative Attractions
Salado Sculpture Garden & Salado Glassworks
The Salado Sculpture Garden was brought together by the Public Arts League of Salado and Keep Salado Beautiful. The Salado Sculpture Garden was designed with the help of Texas Master Gardeners and Master Naturalists and features sculptures from a diverse group of artists. Stop by this garden to see some beautiful artworks in a wide array of materials and mixed-media. This beautiful sculpture garden will let you keep your focus on the beautiful artistic side of life. Perhaps it will even inspire you to make your own sculpture. Another excellent Bell County attraction is the Salado Glassworks studio. This studio focuses on blown glass. Whether you want to stop by to watch or get in on the action, this art studio is an exciting experience you won't want to miss. Salado Glassworks does special events throughout the year where visitors can create fantastic pieces with the help of the artists. 
That Art Place & Board and Brush
At That Art Place, visitors can paint pottery, fused glass, and board art. Live creatively by taking up an art hobby. You can paint pottery that can either be fired or non-fired. Non-fired pottery can be taken home the same day, while fired pottery takes about two weeks to be ready for pick up. Waiting for your pottery to be ready will give you the perfect excuse to make another trip to Bell County. Along with pottery, That Art Place also offers fused glass and board art.  The fused glass projects at this art attraction are a lot of fun and an excellent craft to try for anyone who loves the look of stained glass artworks or enjoys working with intricate mosaics.  Unleash your inner artist at this fun attraction in Belton that sparks creativity.
Live Life Creatively
By choosing to live creatively, life will be far more entertaining and full of life and color. Choose to live creatively every day by visiting some of Temple and Bell County area art studios, galleries, and murals.  There's something about a city's take on art that truly allows the city's history, culture, and heart to shine through! Check out the sights and art that make Temple a unique destination on your next travel day.