Temple Railroad & Heritage Musem
The Temple Railroad and Heritage Museum inspires visitors to discover the rich railroad heritage and the history that shaped our community in the past and today.
The permanent exhibits explore working and traveling on the railroad with an emphasis on the Santa Fe Railway. The museum also hosts a range of changing temporary exhibits, as well as education programs and special events. The museum's collection of railroad equipment is displayed on the grounds, next to an active railroad yard where rail fans can observe daily operations and traffic of the BNSF and Amtrak. The beautiful Santa Fe Gardens, Whistlestop Playground, and the Santa Fe Plaza are nearby.
Family Days
The Museum offers FREE Family Day activities on the first Saturday of the month from 10 am to 1 pm. The theme changes every month with different crafts and activities. Mark your calendar for the upcoming Family Days at the museum. 
In the second rendition of Part of the Art, join us for a day of expression at the Temple Railroad and Heritage Museum! Come learn about different art mediums and make some of your own. This is a free day of creativity and fun for the whole family!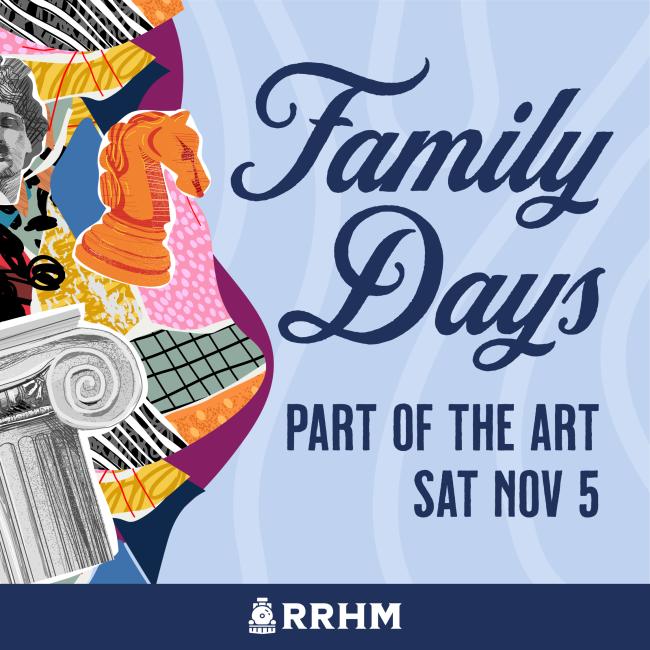 Put on your jammies, grab your favorite stuffed animal, and come enjoy a magical evening with Santa at the Temple Railroad and Heritage Museum. Visitors can enjoy the sights and sounds of the holiday season as they wander through the winter lights on the Santa Fee Plaza, enjoy Christmas music, and visit various vendors while waiting for their chance to see the man in the red suit!
(This is a special ticketed event. Tickets go on sale on November 2nd at 10 am. Tickets are $5 per person. )
Harlem Renaissance Family Day - Saturday, January 7th, 2023
The Harlem Renaissance was an explosion of African American culture, music, art, and literature. Join us as we celebrate this unique moment in history. Ring in the new year with the Harlem Renaissance Family Day. Don't miss out on jazz, crafts, and more.
Geek Out Family Day - Saturday, February 4th, 2023
Express your fandom! Come out to the museum for Geek Out Family Day. Dress up as your favorite superhero, storybook character, or cartoon. Enjoy the nerdier side of life and get your geek on at the Temple Railroad and Heritage Museum.
Exhibits at the Museum
Temporary Exhibit
Season's Greetings: Holiday Cards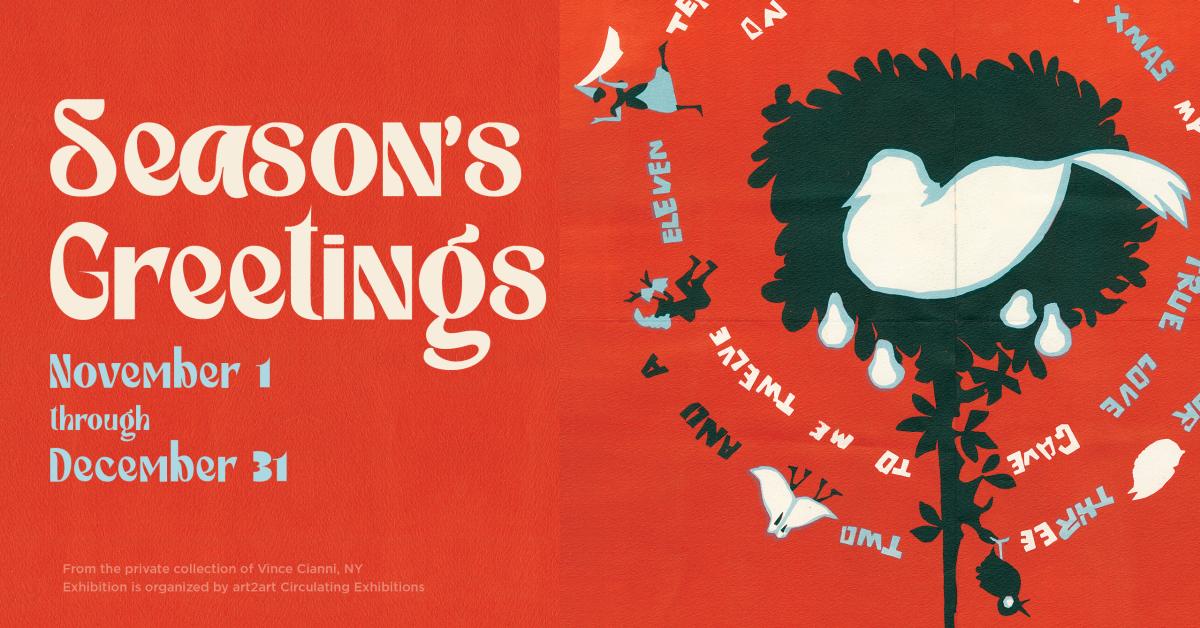 As Director of Exhibitions and Publications at the Museum of Modern Art from 1939 to 1967, Monroe Wheeler heavily influenced typography, book design and almost single-handedly developed the model and refined the genre of the museum catalog and monograph.

What Wheeler is generally not known for is his role in the production of MoMA's Christmas cards. From the 1940s through the 1950s, Wheeler corresponded with artists whose works he selected for reproduction as original MoMA cards and prints, including Alexander Calder, Bruno Munari, Ben Shahn, Francisco Otta, Henri Matisse, Henry Moore, Marc Chagall, and Saul Steinburg. In 1950, Wheeler wrote Nelson A Rockefeller, a museum trustee since 1932. "As our Christmas card business has been so successful and remunerative, we are now entering the field of year-round greeting cards with no printed message."

During his tenure at MoMA, Wheeler developed close relationships with many of the artists whose works he exhibited and published. In addition to commissioned art for his own holiday cards, dozens of enveloped cards would arrive each year from artists and well-wishers from around the globe. Many contained original works and privately circulated lithographs. Season's Greetings features 43 cards selected from over 150 handmade art objects and limited printings, pulled from the remained archives still in private hands.

Season's Greetings features never-before-seen works by such luminaries as Jean Cocteau, Ben Shan, Miguel Covarrubias, Rufino Tamayo, Robert Andrew Parker, Roberto Montenegro, Herbert Bayer and Max Weber from the private collection of Vince Cianni, NY and is toured by art2art Circulating Exhibitions.

Season's Greetings opens on November 1st and will be on display through December 31st and can be viewed with regular admission to the museum, Tuesday - Saturday, 10:00 a.m. - 4:00 p.m. The Temple Railroad and Heritage Museum is located at 315 W. Avenue B in downtown Temple, Texas.