Art Trains
The Temple Art Train Project features miniature replicas of old steam engines painted by local artists! The project is funded by a grant from the Texas Downtown Association. There are currently eight art train murals within the downtown area, with artists slated to do more. For more information about the art train program or to inquire about how to sponsor an art train, contact Dan Kelleher.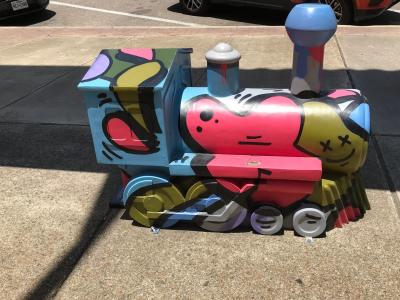 Re-Train Your Mind" by Jay Rivera. Located at the Courtyard on Main Street.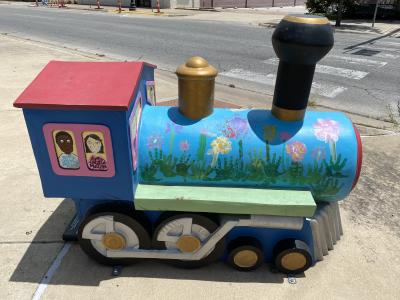 "Next Stop: Children's Museum" by Lee Evans, Valerie Fore, Susan Chandler, Elizabeth Evans, Kate Evans, Emma Fore, Lydia Huffines, Patrick Chandler, and Owen Chandler. Located at the corner of Central Ave and 3rd Street.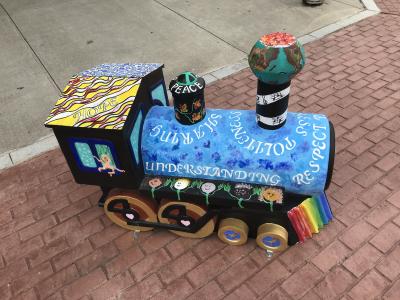 "A Wish for the World" by Melanie Hudson. Located at Adams Ave and Main Street.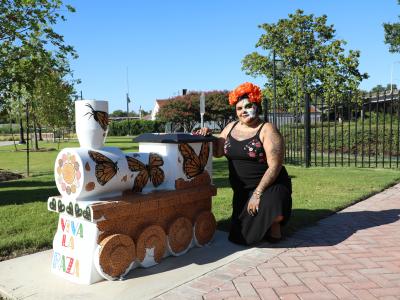 "Viva La Raza" by Miranda Maloy. Located at 1st Street and Ave B.
"Circa de Gato is Taken for a Ride" by Linda Lapierre, Traci Winter and Azeita Taylor Located at 2nd Street and Ave A.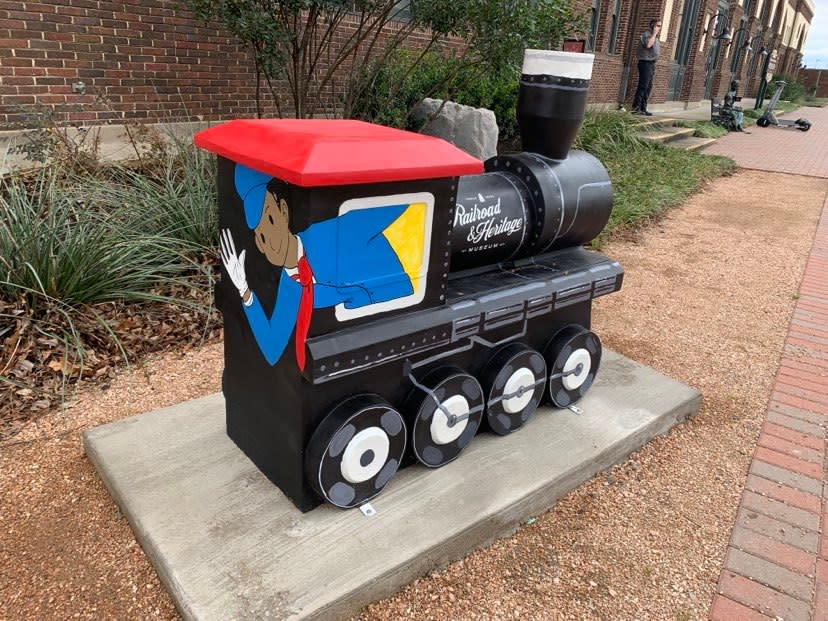 "Spirit of Santa Fe" by Miranda Maloy. Located at East end of Santa Fe Depot and Ave B.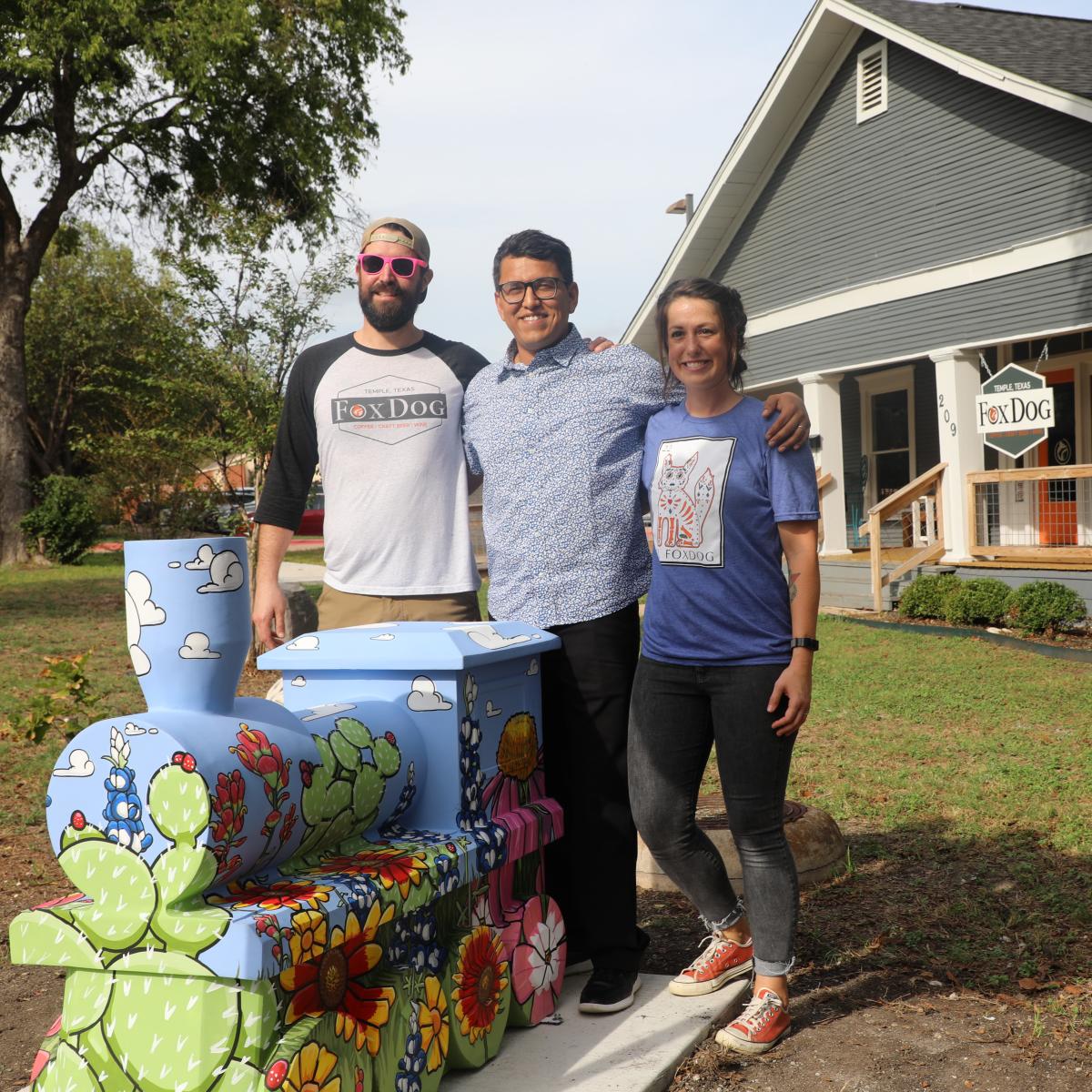 "Wildflower Express" by artist Eddie Martinez. The 7th art piece is located at FoxDog Cafe.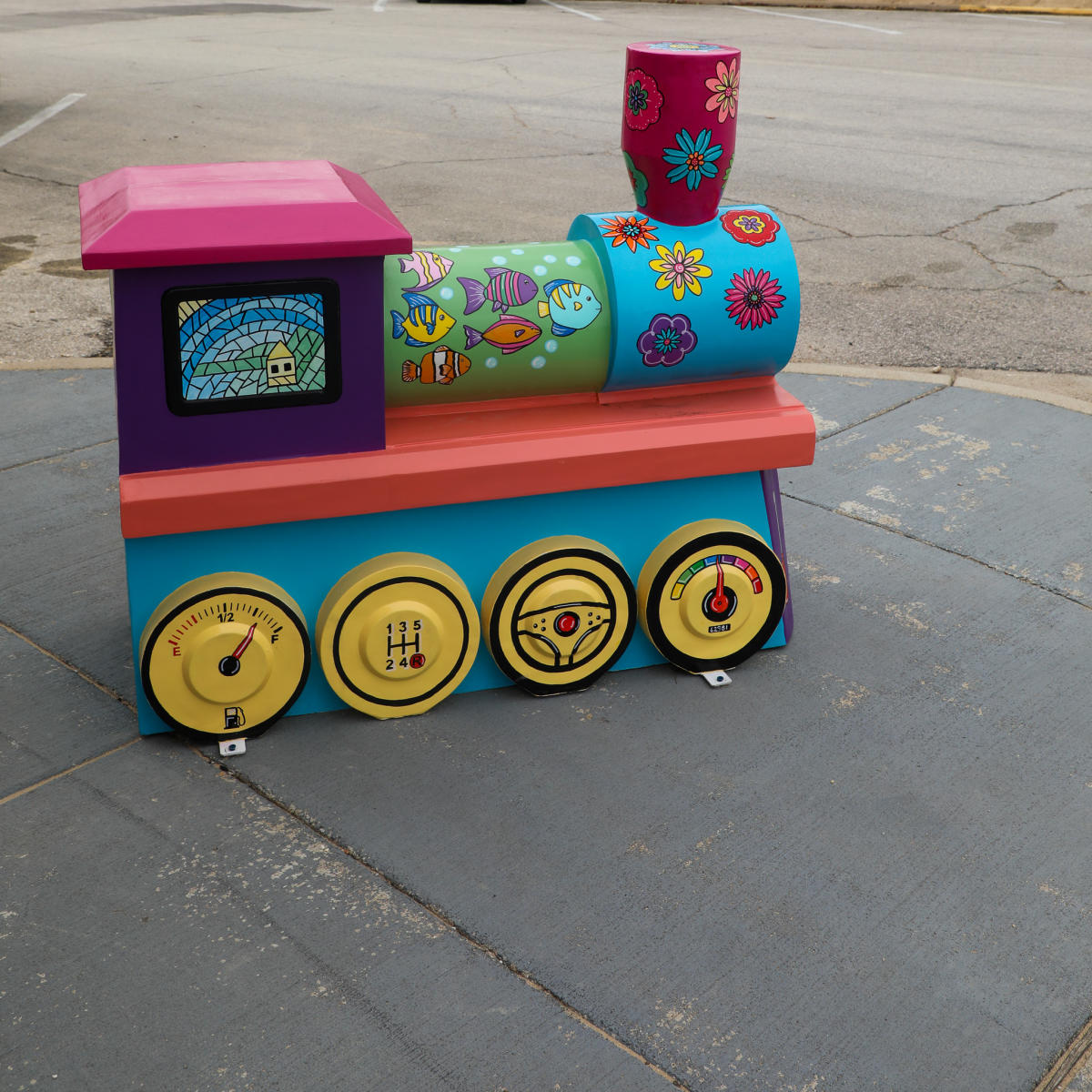 The history of the Precious Memories building by artist Susan Groveunder. Located at the corner of W Adams Ave and 2nd St.