Instagram-worthy Downtown Art
The Hub Alley Mural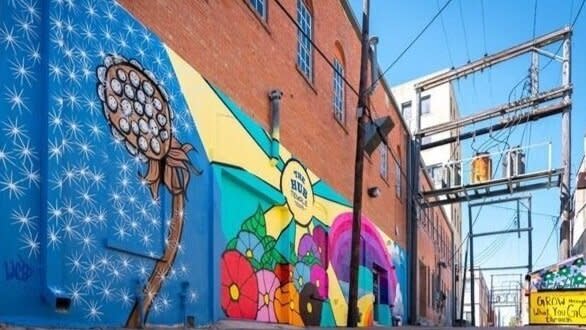 Temple's downtown murals project began with this long horizontal murals painted to brighten an alley way and bring attention the the Hub boutique entrance. The mural is sponsored by the Hub and the artists are Laced and Found.
ExtraCo Mural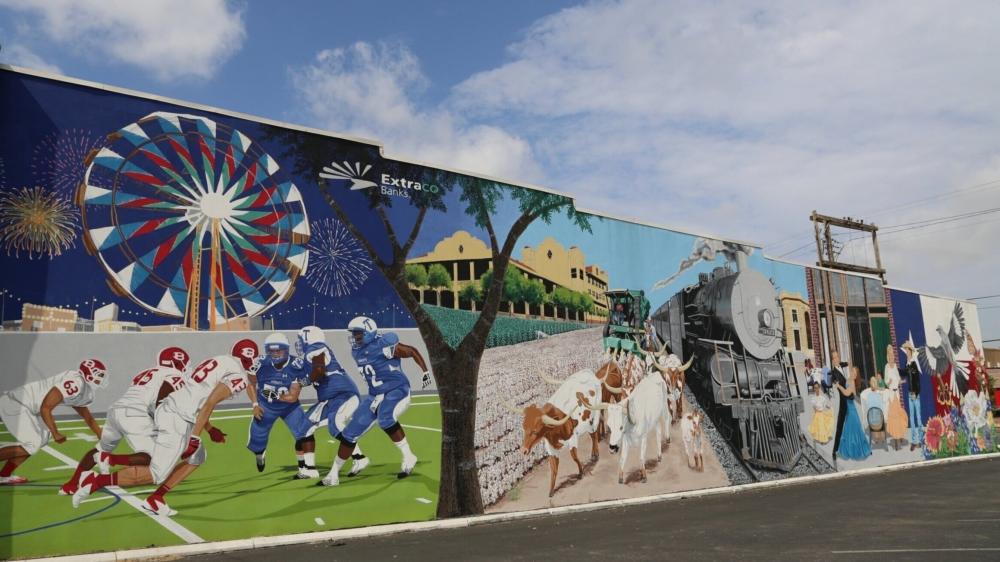 The second major mural installation is a great photo and selfie spot. It highlights a historic building in downtown Temple and features iconic images related to the culture of history of Temple. The mural is sponsored by ExtraCo Bank and the artist is Paint by Amber.
Treno Mural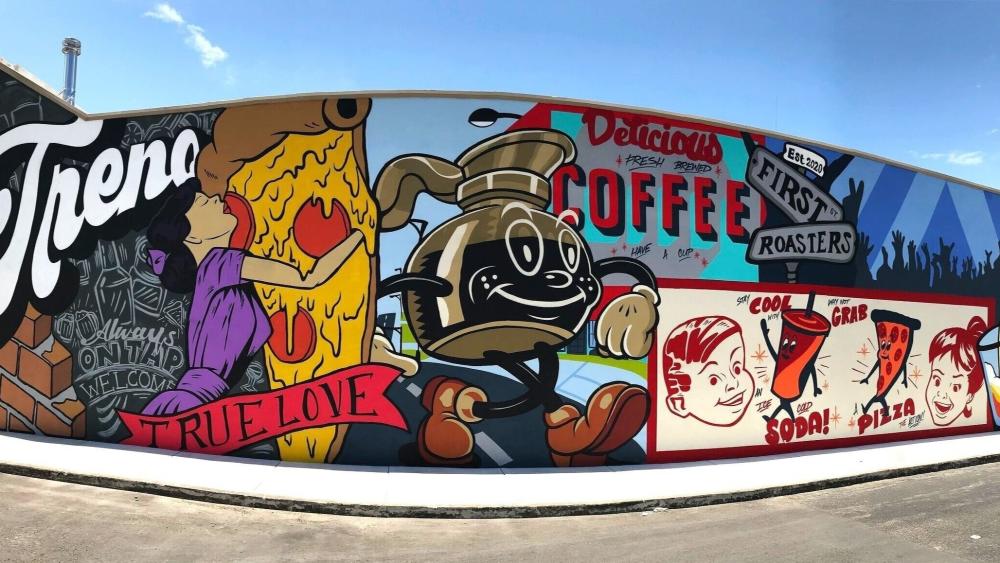 The most recent mural features new businesses to downtown Temple for 2020. Treno Pizzeria and Taproom as well as the First Street Roasters Coffee Shop & Cafe. The colorful and retro style brings color to the newly renovated 1st Street district. The artists for this mural are Laced and Found.
Art Trains
The Temple Art Train Project features small replicas of old steam engines painted by local artists! The project is funded by a grant from the Texas Downtown Association. There are currently four art train murals located within the downtown area with artists slated to do more.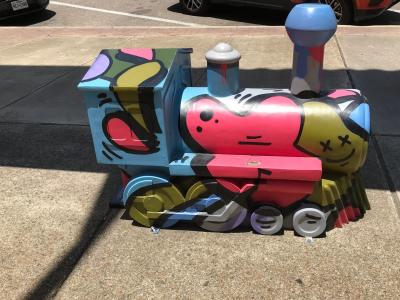 Re-Train Your Mind" by Jay Rivera. Located at the Courtyard on Main Street.
"Circa de Gato is Taken for a Ride" by Linda Lapierre, Traci Winter and Azeita Taylor Located at 2nd Street and Ave A.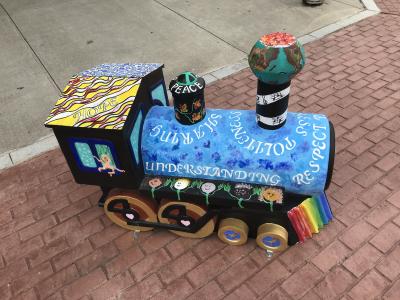 "A Wish for the World" by Melanie Hudson. Located at Adams Ave and Main Street.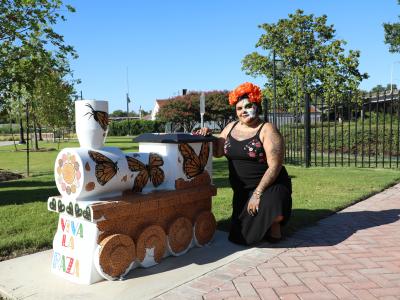 "Viva La Raza" by Miranda Maloy. Located at 1st Street and Ave B.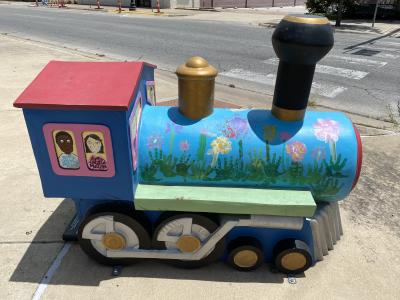 "Next Stop: Children's Museum" by Lee Evans, Valerie Fore, Susan Chandler, Elizabeth Evans, Kate Evans, Emma Fore, Lydia Huffines, Patrick Chandler, and Owen Chandler. Located at the corner of Central Ave and 3rd Street.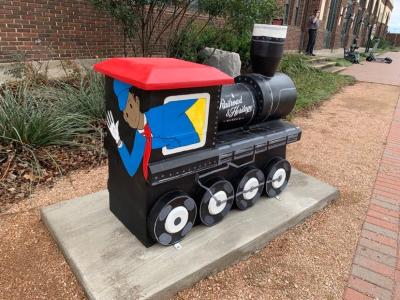 "Spirit of Santa Fe" by Miranda Maloy. Located at East end of Santa Fe Depot and Ave B.